Introduction
In order to protect information provided under duly authority, like books, periodicals, images, video clips etc., a train multimedia server service is necessary to be constructed through private intranet framework. And a train multimedia server should have good capability in store & manage multimedia objects, and deliver platform content in real time, it should also support maximum passengers in simultaneous status while they are retrieving, stopping, pausing, resuming or editing the server content. Moreover, Perfectron is the best provider option for users in finding system solution for almost 24 hours non-stop application.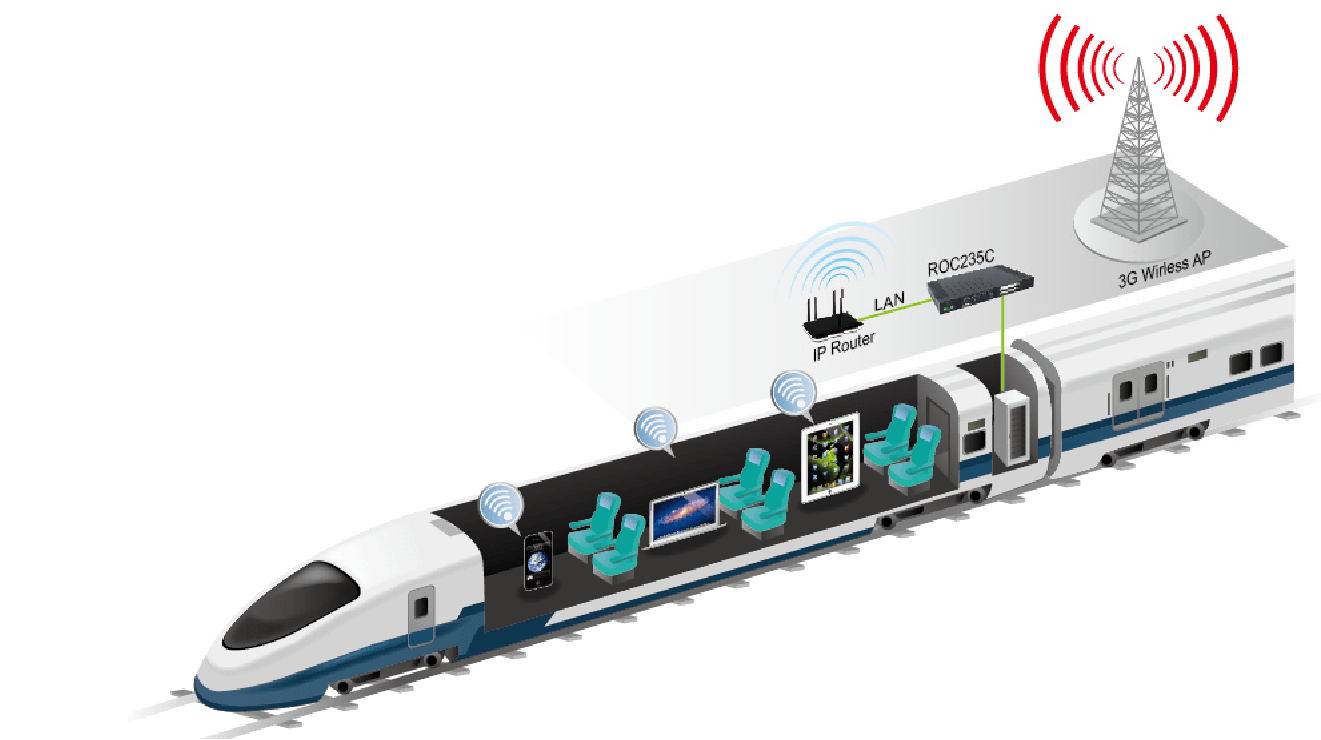 Requirements
To provide best solutions for requirements of a Multimedia Server in train, it should consider the operating environmental conditions at first. For the purpose that to decrease machine problems which might be caused from dust on fan, and to higher resistance of vibration & shock while in a train trek, the fanless design and test standard of vibration & shock are basic concerns. In order to minimize the occupied space of cabinet and train, the size of slim system is preferred. Large storage space and real time capability are vital, because they should have impact to multimedia server's performance in storage and manage. Besides, the train's engineer might need to change content in the server often, so the server with easy swap bay can bring more convenient in management. To lower artifacts, disruptions and jitters on display and maintain data streams stably while delivering and retrieving, the rugged connector and stable bandwidth support are demanded too. And the construction of on-line access, content platform and firewall must need a suitable operation system, so OS build is a must. A long-distance train might run through different temperature environments, the system should even bare huge difference in temperature within 24 hours, like sunny at day and snowy at night, so feature of wide temp support is necessary. Otherwise, server used in public transportation should be basically qualified with certification and standard like CE, FCC.
PERFECTRON Solution
The ROC235C is a 19" 1U slim size fanless system, based on Intel chipset QM77 with processor CORE i-7, and has passed the vibration and shock test standard like IEC 60068-2-64 and IEC 60068-2-27. The ROC235C has 2 x 2.5 SATA HDD/SSD by easy swap bay. And it has M12 connectors support 2 x LAN signals which have network transfer rate at most to 1000 Mbps. The ROC235C can support operation system like Linux, Windows, and WS7E etc. In addition, it has wide power supply, from range of 9V to 24V, and the critical thermal module design with cooper heat pipe, aluminum heat sink and honeycomb heat dissipating vents make it well operated under extended temp of -40 to 70°C. Furthermore, ROC235C has certification of CE, FCC.