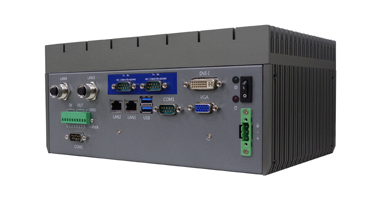 Supports Intel® 22nm Ivy Bridge Processor BGA Type i7-3517UE/i5-3610ME/i3-3217UE
1 x DDR3 SO-DIMM up to 8 GB
Supports 2 x 2.5" SATA III Storage
Dual-display: 1 x DVI-I, 1 x VGA
Quad GbE LAN ports, 2 x M12 (Intel® 82579LM, 82574L, 2 x i210IT)
2 x USB 3.0
2 x COM ports, Optional 2 x COM with isolation
Supports wide range power input 36V~72V DC-in (48V DC-in)
Supports extended temp. -20 to +70°C
RC200 is the powerful computing model special design for event recording in conductor room in railway and in-vehicle applications. Powered by Intel Ivy Bridge dual core i7 processor, the RC200 fan-less system can run perfectly over wide range temp. from -20 to 70°C. RC200 supports dual USB 3.0, dual display by VGA and DVI-I, quad LAN ports with RJ45 and M12 type connectors. For expansion, RC200 supports one mini PCIe port on board for communication modules like GPRS, HSDPA, CDMA and WLAN; on top of two exist COM port, RC200 is highly scalable for two more isolated COM ports by request.
---
Wide Range Power DC Input for In-Vehicle Integration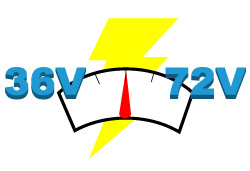 To fulfill in-vehicle power integration request, RC200 has superior power design which supports wide range DC power input from 36V up to 72V, default 48V DC that can provide best power range tolerance for most of vehicle applications.
M12 Connector and Isolated COM Port for Expansion Capability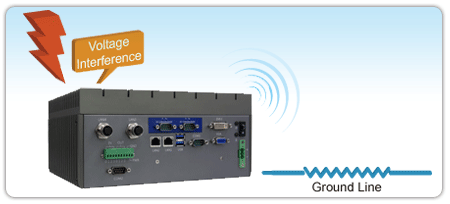 For train recording usage, device interfaces are mostly goes from LAN port, thus RC200 equipped with totally 4 auto-sensing 10/100/1000 Mbps ports which special design by two RJ45 also two rugged type M12 for high-end security and solidness. For more I/O support, RC200 provides optional expansion capability for isolated COM ports. With isolation function, it can provide secured power protection from sudden peak input damaging the record controller.
---
RAID Function for Fast Synchronization and Data Protection

When talking about railway event recording, the security and management of data like digital video, audio etc. files is highly important for recording computer. Design with two 2.5" storage bay, RC200 supports RAID function simply with additional storage.
Advanced Thermal Solution for Better Heat-dissipation

PERFECTRON ensures that the computer systems we develop remain stable even in high temperature environments. Our experts create system designs that use efficient thermal solutions - copper heat pipe to achieve better thermal performance. The RC200's thermal solution designed with copper plus aluminum thermal kit which efficiently manage the heat dissipation up to 70°C.