PERFECTRON Launches the New COM Express QM77 Type 6 Module with 3rd Gen Intel® Ivy Bridge Core™ i7/i5/i3 Processor
with 4GB Memory IC Soldering Onboard support extended Temp. -40°C ~ +85°C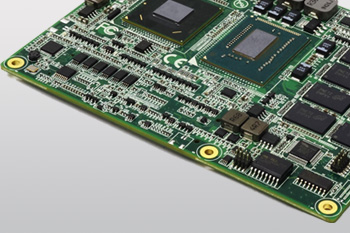 PERFECTRON, the innovative industrial grade provider, announced the latest Intel®-based high performance OXY5135B COM Express Type 6 Module (125 x 95 mm), it is based on the Intel® QM77 chipset and supports 3rd generation Intel® high performance processor family. It is operating effectively in harsh environments ranging from -40 to 85°C and is perfect solution for mission critical applications, such as defence, transportation, medical and energy. 
The OXY5135B has soldering onboard DDR3 SDRAM, VGA/LVDS, Intel® 82579LM GbE LAN, USB 3.0, one PCIe x16, seven PCIe x1 expansion busses. It features SATA 6Gb/s and USB 3.0 for high speed data transmission and with 24-bit dual-channel LVDS, three DDI ports support HDM/DP/SDVO/DVI, it provides multiple display options.
Advanced Cooling solution for better heat-dissipation 
The OXY5135B offers highly effectively heat conductive and heat convective thermal solutions to meet the demands of customers' extended temperature requirements. The heat conductive solutions uses an aluminum flat mass to place in direct contact with the processor and chipset, the heat from chips then transfers it to the case of the system.
In addition, the convective thermal solutions introduce airflow directed to move across the surface of a fin style heatsink placed on top of the processor and chipset. This can be done with the aid of an appropriately sized fan placed in top of the fin style heatsink. Alternately, enclosure airflow can be routed to flow across a fin style heatsink.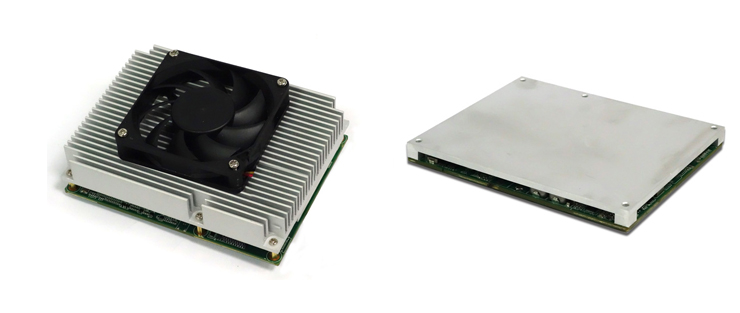 Wide temperature grade soldering on board memory, ensuring great reliability
The OXY5135B uses industrial extended-temp. grade soldering on board memory to ensure the system can operate with highly performance and reliability over extended periods. This feature reduces the potential for computer glitches caused by hardware incompatibility and losses of connectivity caused by shock and vibration. 

 

Supports three Digital Display Interfaces (DDI) 
With Intel® HD Graphics 4000 high performance integrated graphics solution, the OXY5135B provides three independent Digital Display Interfaces ports supporting HDMI, DP, SDVO and DVI, it is perfect solution for military, medical, surveillance security monitoring; and the compact size also makes a good application for POS, KIOSK, gaming and network.

 

Features:

• Supports Intel® Ivy Bridge CPU onboard
• Core™ i7 3615QE (4C, 2.3GHz, 45W)
• Core™ i7 3612QE (4C, 2.1GHz, 35W)
• Core™ i7 3555LE (2C, 2.5GHz, 25W)
• Core™ i7 3517UE (2C, 1.7GHz, 17W)
• Core™ i5 3610ME (2C, 2.7GHz, 35W)
• Core™ i3 3120ME (2C, 2.4GHz, 35W)
• Core™ i3 3217UE (2C, 1.6GHz, 17W)
• Supports Intel® QM77 chipset
• 4 GB DDR3 Memory IC Soldering onboard
• Three Digital Display Interfaces (DDI)
• 1 x PCIe x16, 7 x PCIe x1
• Wide operating temp. -40 to 85°C